Bruce E. Porteous Endowed Professor in Political Science


Bruce E. Porteous (1916-2012) was a graduate of San Diego State University. He taught at Herbert Hoover High School from 1954 until his retirement in 1976. The Bruce E. Porteous Endowed Professorship in Political Science, was established through a gift from his estate, and is awarded by the Department of Political Science in recognition of a Professor's contributions to the department's mission. It provides funding to support teaching, scholarly, and outreach activities.
Upcoming Event
Unfinished Indonesia: Film Screening and Discussion on Islam & Democracy with Profs. Robert Hefner & Zainal Bagir
Open Webinar
Jan 26, 2022, 5 p.m. (PST)
"Unfinished Indonesia" (46 min.) is part of a film series, "Indonesian Pluralities," co-produced by Prof. Robert Hefner & Prof. Zainal Bagir. It analyses Islam & democracy in Indonesia, the world's largest Muslim-majority country. This webinar will start with Prof. Hefner, continue with film screening, and end with Prof. Bagir.
The audience will be able to ask questions.
The discussion will be moderated by Prof. Ahmet Kuru.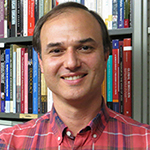 Ahmet T. Kuru
Current Porteous Professor
Fall 2020-Spring 2022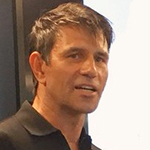 Mikhail Alexseev
Fall 2018-Spring 2020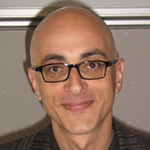 Farid Abdel-Nour
Fall 2016-Spring 2018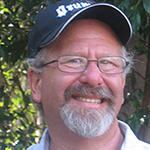 Ronald King
Fall 2014-Spring 2016
Spring 2021
Spring 2019
Stefan Bugryn and Steven Zelko | War Mothers: A Documentary | April 16
Film Screening | Invisible Battalion: War, Women, and Society in Ukraine | April 25
Spring 2018
Adam Hochschild (Berkeley) | 100 Years Since the End of WWI: Looking Back on the War to End All Wars. What Have We Learned? | March 1
Fall 2017
Rex Wade (George Mason), David North (World Socialist Website), Mikhail Alexseev (SDSU) | The Russian Revolution and Its Legacy | October 31
Charles D. Smith (Arizona), Farid Abdel-Nour (SDSU), Jonathan Graubart (SDSU) | The 1917 Balfour Declaration: Promises, Betrayal, and the Birth of the Israeli-Palestinian Conflict | November 7
Spring 2017
Paul Amar (UC Santa Barbara) | Thug Love: Populism, Policing, and Resistance from Egypt and Brazil to Trump's America | April 10
Fall 2015
Joe Soss (Minnesota) | The Politics of Inequality in the United States Luncheon Series | November 9
Tali Mendelberg (Princeton) | The Politics of Inequality in the United States Luncheon Series | November 15
Fall 2014
Paul Pierson (UC Berkeley) | The Politics of Inequality in the United States Luncheon Series | October 20
Larry Bartels (Vanderbilt) | The Politics of Inequality in the United States Luncheon Series | October 27