Ronnee Schreiber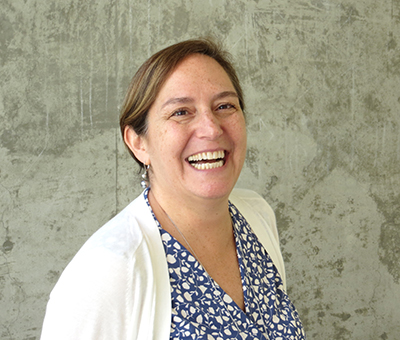 Office: AL 600 | Phone: (619) 594-5431 | Email: [email protected]
Ronnee Schreiber joined the SDSU Political Science Department in 2002 and currently serves as the Interim Dean in the College of Arts and Letters. She earned a Ph.D. in Political Science from Rutgers University, an M.A. in Women's Studies from George Washington University and a B.A. from the University of Pennsylvania. Schreiber's research interests are in the area of women and politics, particularly women in American political institutions and women and public policy. She teaches courses in women and politics and American institutions. From August 2019-January 2023 she served as Associate and Senior Associate Dean of the college. Before joining the Dean's office, Dr. Schreiber served as Department Chair from 2015-2019.
Schreiber published Righting Feminism: Conservative Women and American Politics with Oxford University Press, which examines how conservative women at the elite level seek legitimacy as representatives of women's interests. In addition to her book, she has published articles that examine women in Congress, how feminist organizations adapt to conservative political climate, how conservative women challenge feminist understandings of gender consciousness and how motherhood and ideology interact in political contexts. Schreiber's work has been featured on NPR, CNN, Pacifica Radio, Sirius Radio and various other media outlets.
Selected Media Appearances
Righting Feminism: Conservative Women and American Politics with new epilogue
2012 (original publication date 2008)
Oxford University Press, U.S.A.
When we think of women's activism in America, figures such as Gloria Steinem and Betty Friedan invariably come to mind--those liberal doyennes who have fought for years to chip away at patriarchy and achieve gender equality. But women's interests are not synonymous with organizations like NOW anymore. As Ronnee Schreiber shows, the conservative ascendancy that began in the Reagan era has been accompanied by the emergence of a broad-based conservative women's movement. And while firebrands like Ann Coulter and Phyllis Schlafly may be the public face of rightwing women's activism, a handful of large and established women's organizations have proven to be the most effective promoters of the conservative agenda.
Righting Feminism shows that one of the key--albeit overlooked--developments in political activism since the 1980s has been the emergence of conservative women's organizations. It focuses on the most prominent of these groups, Concerned Women for America and the Independent Women's Forum, to reveal how they are using feminist rhetoric for conservative ends: outlawing abortion, restricting pornography, and bolstering the traditional family. But ironically, these organizations face a paradox: to combat the legacy of feminism--particularly its appeal to the majority of American women--they must use the rhetoric of women's empowerment. Indeed, Schreiber amply illustrates how conservative activists are often the beneficiaries of the very feminist politics they oppose. Yet just as importantly, she demolishes two widely believed truisms: that conservatism holds no appeal to women and that modern conservatism is hostile to the very notion of women's activism.
Based on numerous interviews with colorful conservative activists and extensive analyses of organizational documents, Righting Feminism offers a new way of understanding the unlikely intersection of women's activism and conservative politics in America today.