David Carruthers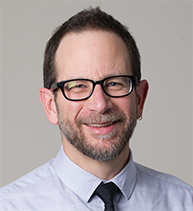 Office: NH 117 | Phone: (619) 594-5066 | Email: [email protected]
David Carruthers received his PhD in Political Science from the University of Oregon and joined SDSU's Department of Political Science in 1995. He earned undergraduate degrees in Latin American Studies and Sociology from Southern Oregon University, and studied for a year at the Universidad de Guanajuato, Mexico.
Trained in comparative and international politics, Carruthers' research has focused on the political ecology of Mexico and Latin America. His dissertation examined alliances between environmental and indigenous organizations to promote sustainable agriculture and community autonomy in rural Mexico. Research and teaching interests include Latin American and Inter-American politics, social movements, environmental justice, agriculture and rural politics, and sustainability.
His current collaborative research project explores inequality and image in the San Diego-Tijuana border city relationship. Recent research has focused on environmental justice movements in Latin America and the US-Mexico border region, sustainability in Baja California Sur, and the political and environmental struggles of the Mapuche Indians of southern Chile.
Dr. Carruthers is Co-Director and undergraduate advisor for the SDSU Sustainability major, undergraduate advisor for SDSU Latin American Studies, member of the Latin American Studies Executive Committee, member of the Sustainability Steering Committee, member of Scholars without Borders, SDSU affiliate representative to the School for Field Studies, and an invited lecturer for SDSU's Oxford Study Abroad Programme. He regularly teaches the graduate seminar on Developing Nations (661), Mexican Politics (568), Political Ecology of Latin America (564), International Relations of Latin America (482), and the Politics of the Environment (334).
When he's not staring at a computer or a book, Carruthers enjoys crossing the border as often as possible, traveling, hiking, jogging, cooking, and listening to many kinds of music.
"Urban Image Work: Official and Grassroots Responses to Crisis in Tijuana," with Kristen Hill Maher. Urban Affairs Review, Vol. 50, No. 2, March 2014: 244-268.


"The Prospect, Principles, and Practice of Sustainable Development in Los Cabos." In Paul Ganster, Oscar Arizpe C., Antonina Ivanova, eds. Los Cabos: Prospective for a Natural and Tourism Paradise. San Diego: San Diego State University Press, 2012, 469-483.


Also published in Spanish: "La perspectiva, los principios y la práctica del desarrollo sustentable en Los Cabos." In Paul Ganster, Oscar Arizpe C., Antonina Ivanova, eds. Los Cabos: Prospectiva de un Paraíso Natural y Turistico. San Diego: San Diego State University Press, 2012, 489-504.


"Donde lo local se encuentra con lo global: justicia ambiental en la frontera entre Estados Unidos y México." In Roddy Brett and Freddy Cante, eds., Voluntad Indómita, Fundamentos Teóricos de la Acción Colectiva. Bogotá, Colombia: Universidad del Rosario, 2012: 277-301.


"Indigenous Struggles, Environmental Justice, and Community Capabilities." With David S. Schlosberg. Global Environmental Politics, Vol. 10, No. 4, November 2010: 12-35.


"Mapuche Protest, Environmental Conflict, and Social Movement Linkage in Chile." With Patricia Rodriguez. Third World Quarterly, Vol. 30, No. 4, June 2009: 743-760.


"Testing Democracy's Promise: Indigenous Mobilization and the Chilean State." With Patricia Rodriguez. European Review of Latin American and Caribbean Studies, No. 85, October 2008: 3-21.


"Popular Environmentalism and Social Justice in Latin America" (1-22), and "Where Local Meets Global: Environmental Justice on the US-Mexico Border" (137-160) in Environmental Justice in Latin America: Problems, Promise, and Practice. David V. Carruthers, ed. Cambridge, MA: MIT Press, 2008.


"La política ambiental mexicana: una panorámica," with José Urciaga García y Miguel Ángel Hernández Vicent. In Micheline Cariño and Mario Monteforte, eds., Del Saqueo a la Conservación: Historia Ambiental Contemporánea de Baja California Sur. Mexico City and La Paz: Instituto Nacional de Ecología, 2008: 67-97.


"The Globalization of Environmental Justice: Lessons from the US-Mexico Border." Society and Natural Resources, Vol. 21 No. 7, August 2008: 556-568.