Ronald King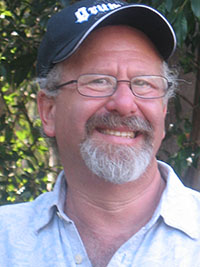 Office: NH 118 | Phone: (619) 594-1094 | Email: [email protected]
Ron King joined the SDSU faculty in Fall 2003 and spent his first seven years here as Chair of the Political Science Department. He also held the Bruce E. Porteous Endowed Professorship in Political Science and has been awarded the title, "Profesor Onorific," by the Political Science faculty at Babeş-Bolyai University in Romania. He is the 2019 recipient of the SDSU Distinguished Faculty Award for the College of Arts and Letters.
He previously taught at Tulane (15 years) and Cornell (9 years). A native of New York City, his undergraduate degree is from the University of Pennsylvania (Magna Cum Laude, Phi Beta Kappa) and his graduate degrees are from Oxford (B.Phil.) and the University of Chicago (Ph.D.).
Professor King is the author of four books, including major studies of U.S. taxation policy (published by Yale University Press) and welfare entitlements (published by Georgetown University Press). In addition, he has edited three collections of essays and published more than 30 refereed articles and book chapters, appearing in journals such as: American Political Science Review, Political Science Quarterly, Polity, Politics and Society, Policy Sciences, Journal of Public Policy, European Political Science, Studies in American Political Development, and the Journal of Interdisciplinary History.
He has received two Fulbright awards, and research grants from the American Philosophical Society, the American Council of Learned Societies, the Russell Sage Foundation, the Lyndon Baines Johnson Foundation, and the Twentieth Century Fund.
Part of Professor King's recent work analyzes democratization over the course of American political development, examining the effect of institutional rules upon the results achieved. His current project concerns the removal of the property qualification for voting.
Another aspect of his recent work focuses on Romanian politics. He served for many years as senior consultant for Romanian social science curriculum development. Often in collaboration with Cosmin Gabriel Marian, Professor King has published a number of articles addressing the country's complex post-communist democratic transition.
Professor King is fanatic about baseball (go Yankees!) and opera. He is still a competitive fencer in the Veterans men's foil division. Three times he represented the U.S. at the World Fencing Championships, taking 6th place in his age bracket in 2009 (Moscow) and 13th in both 2010 and 2011. Although now a happy resident of San Diego, he remains a member of his New Orleans Mardi Gras organization and can be seen in costume and beads during Carnival season.